Kingdom Conference: New Zeal & Leaders Advance 24-26 May 2019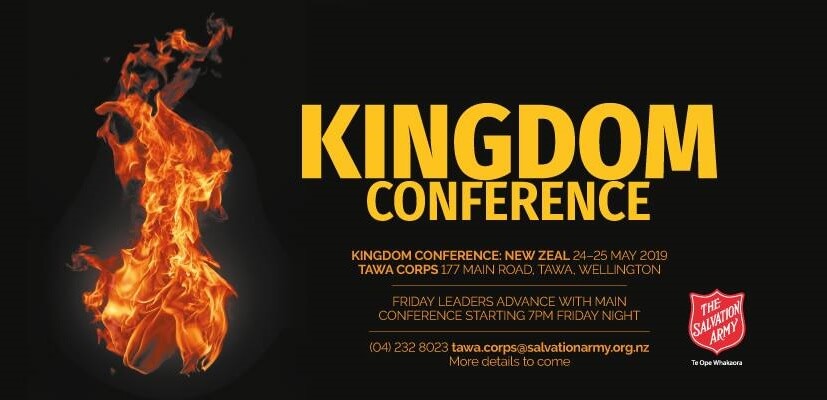 CLICK HERE for Information Booklet and Registration Form
CLICK HERE to Register Online
Kingdom Conference was birthed out of a desire to bring a conference where we can come together as family and pursue more of God. This would be a time of refreshment and encounter.
We know that at times ministry can be like going through the desert and we want to continue to make this conference a time where we get to come together and spur each other on and see God move and speak to us all.
For Jess and I we have seen this conference as a sort of family reunion, in that we know there is a sound that this conference brings that is familiar to lot of people and we see this time as an opportunity to gather and share the stories that have taken place for us over the past year. To add to the conference, this year we will have a cafe set up so that people can talk during the break times and have a comfortable space to do this. we will also make sure there is a live feed in that room so that if you are in the middle of a conversation you can continue it without missing out on anything going on in the room next door.
Also this year the organising team has decided that it would be a great idea to have a Leaders Advance on the Friday during the day. This would be a time for officers and leaders (anyone) to come and get some awesome additional teaching/Leadership training.
Our prayer is that we would make this a priority and a must be at event for this year. We will not want to miss what God is going to do.
More Details will come in the coming weeks.
Blessings,
Nathan and Jess Bezzant (Capt.) | Corps Officer
The Salvation Army – Tawa Corps
P: 04 232 8023 | M: 0272836645
E: [email protected] |
The Salvation Army | New Zealand, Fiji & Tonga
caring for people | transforming lives | reforming society