Sunday Services During Level 2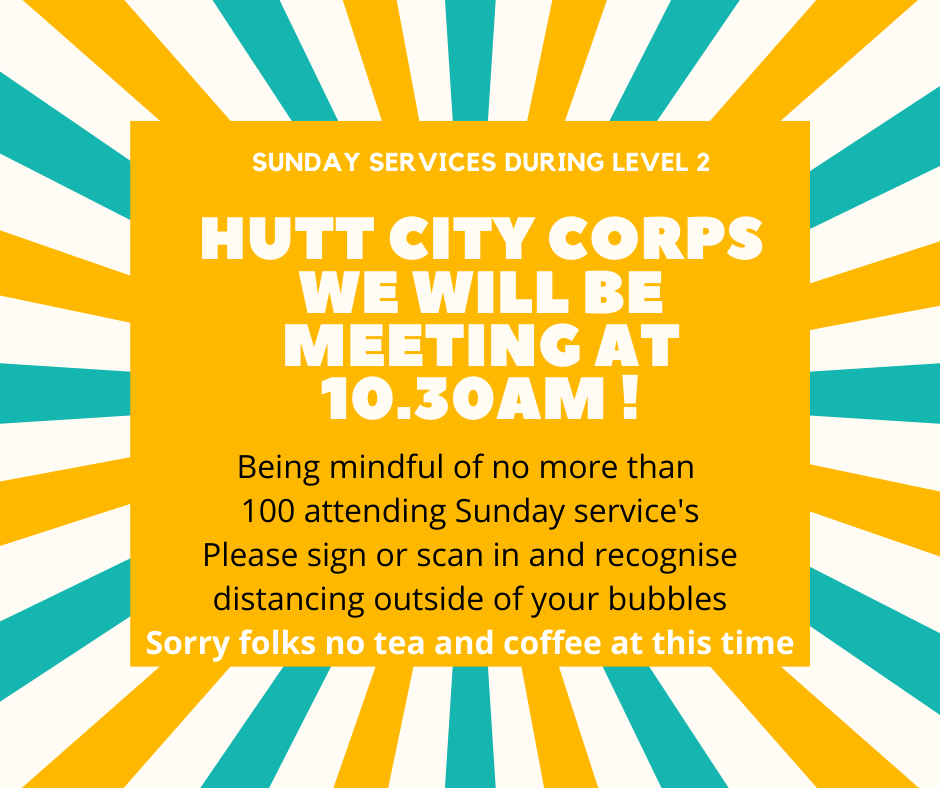 Sunday services are continuing through Level 2
Being mindful of no more than 100 attending Sunday service. Please sign the register or scan in using the NZ COVID Tracer app, and please recognise distancing outside of your bubbles.
Sadly we are not able to serve food or drinks during this time.