Prayer Walk The Nation 2020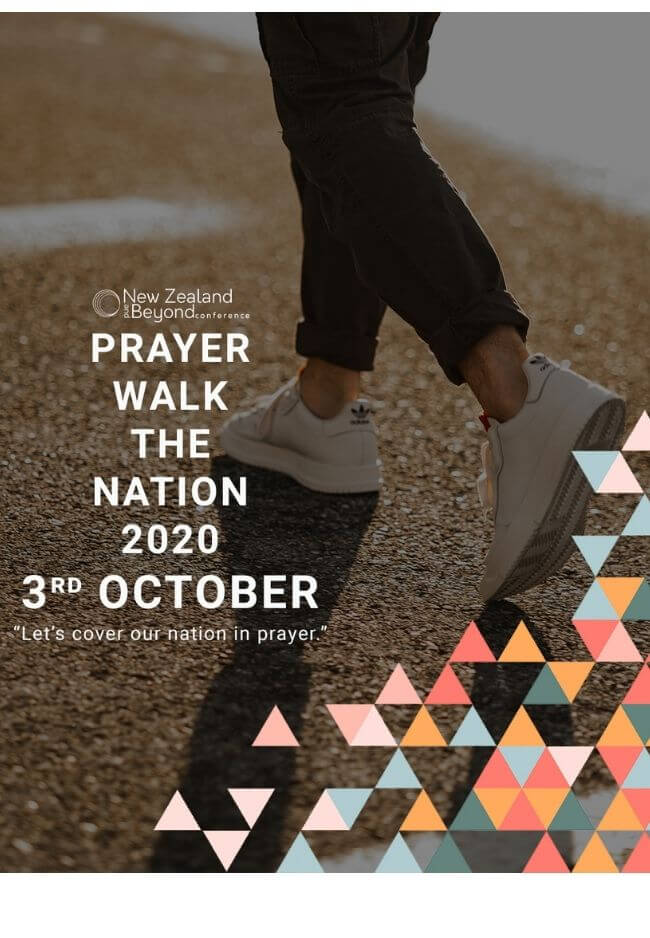 Prayer Walk the Nation is happening soon!

2020 continues to be a challenging year as we face a global pandemic together. Many are struggling with mental health issues, loss of jobs, financial worries, depression, fear, anxiety, family violence, suicidal thoughts and more. Our nation and its people desperately need the prayers of the church. As we unite together, our combined prayers will help deal with COVID-19, the many social issues and bring transformation.

"To get nations back on their feet we must first get on our knees"
Billy Graham
We are inviting you, a friend of New Zealand and Beyond, to join with Church Unlimited and other churches around our nation to prayer walk the streets in their neighbourhoods, on Saturday, October 3rd.

Pray for an increase of God's presence and power in our communities, for the health of our neighbours, their protection, provision, peace, God's blessing and most of all, their salvation. Pray for our neighbourhoods to turn to God; for revival.

We would love you to join us?

Love and blessings,
Tak and Adrienne Bhana 
New Zealand and Beyond