Double Ninth Festival
Come and celebrate the Double Ninth Festival on 7th November 2020 with us. It is a Chinese festival to honour, love and show respect to the elderly. Everyone is welcomed. Pastor Ivan will be sharing a message. There will be food & chrysanthemum tea, games & riddles, a mini fashion show, a chance to have your name written in Chinese calligraphy and an opportunity to purchase pre-loved clothes. Please contact the Salvation Army Hutt City Corps on telephone 04-5700273 for your tickets early:
Adult @ $12 and Child @ $5.  Ticket sales end on 4/11/2020 so get them early.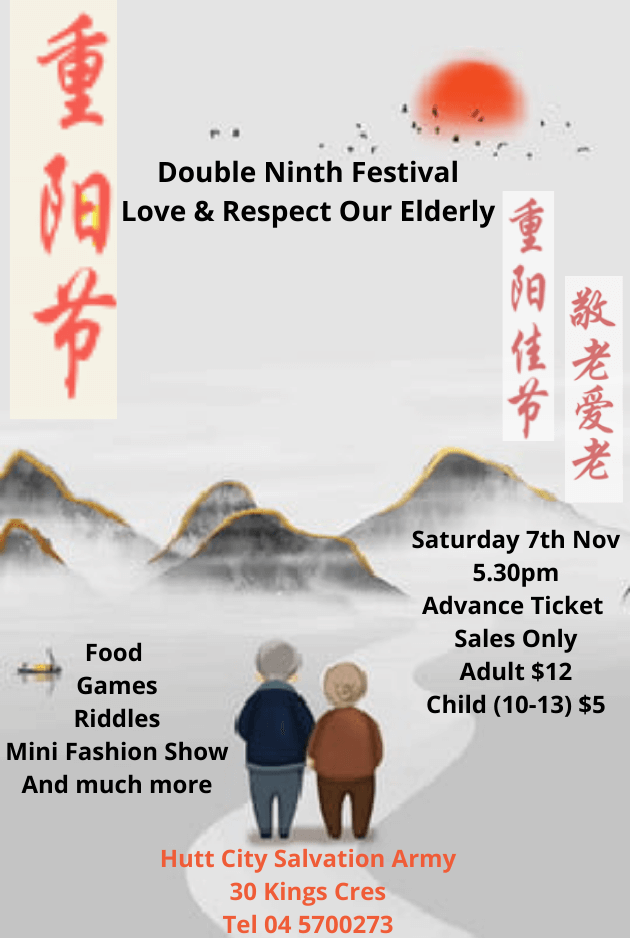 Tags: Double Ninth Festival